Luxury Vinyl Plank and Tile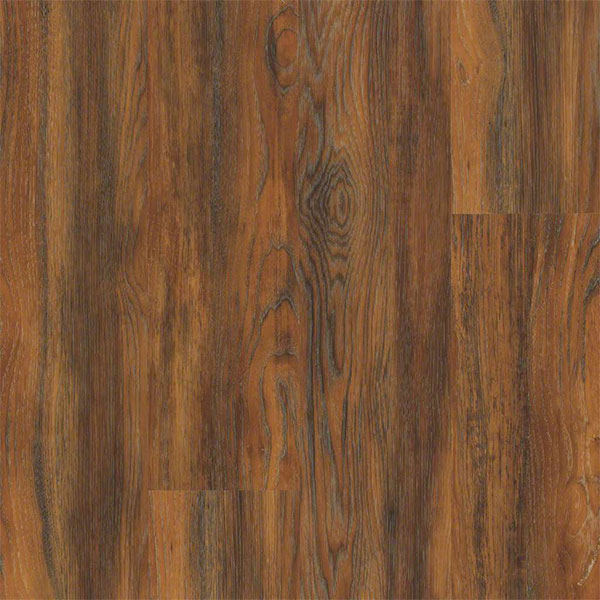 AUBURN OAK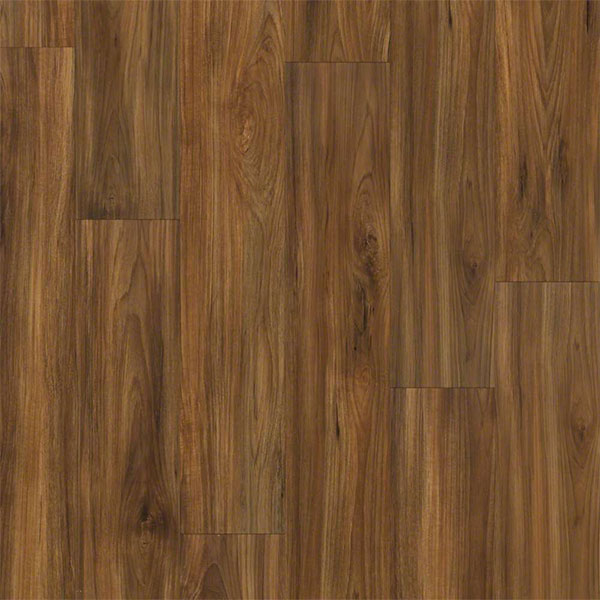 Burmese Teak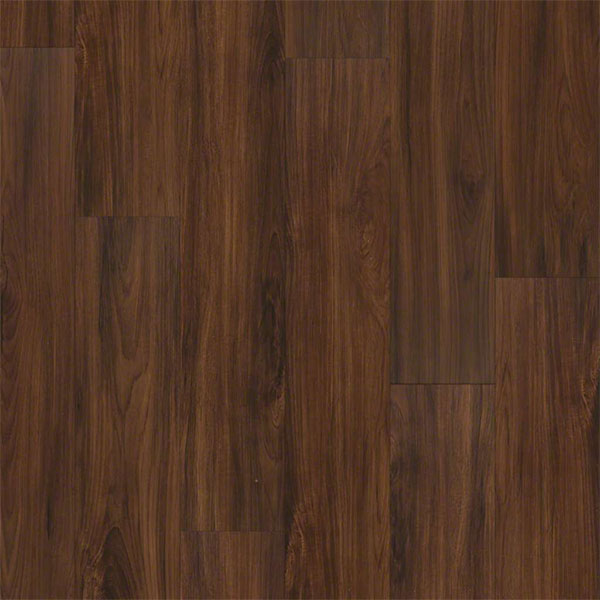 DEEP MAHOGANY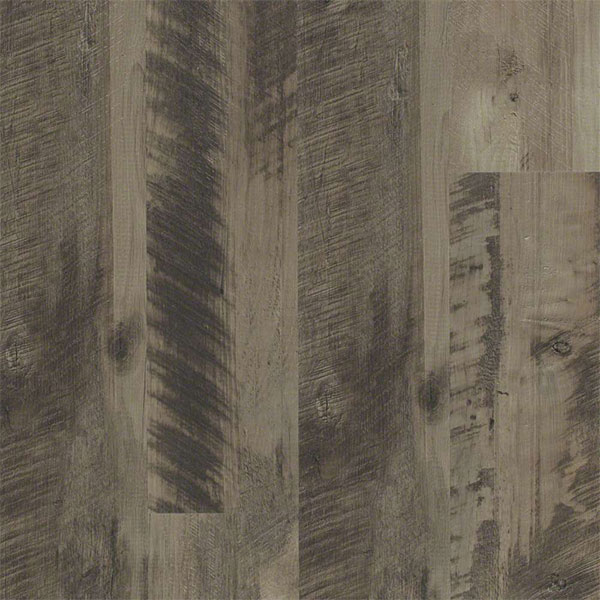 Neutral Oak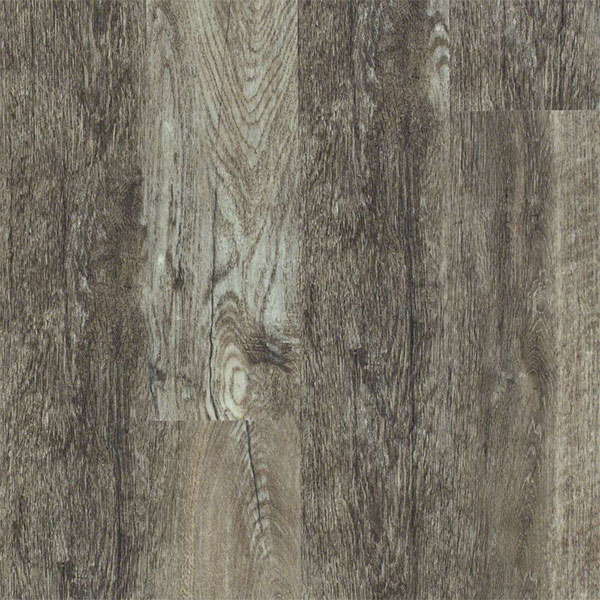 Smoky Oak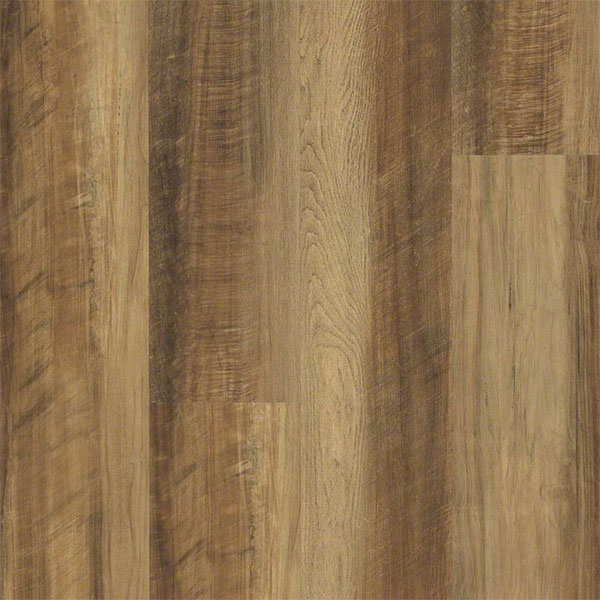 TAWNY OAK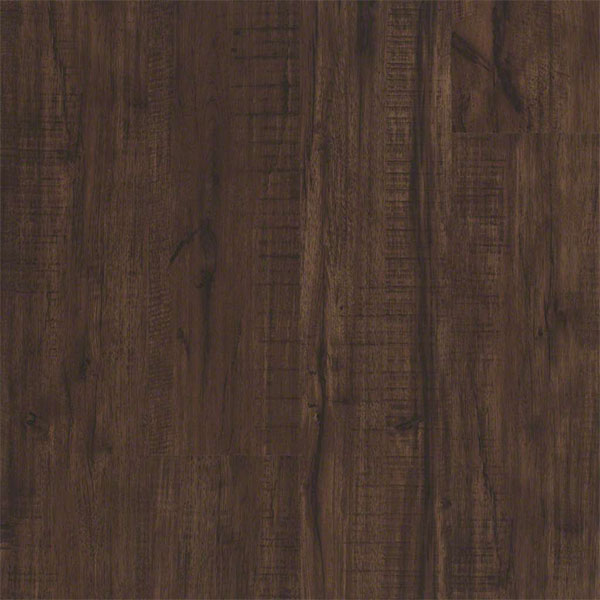 UMBER OAK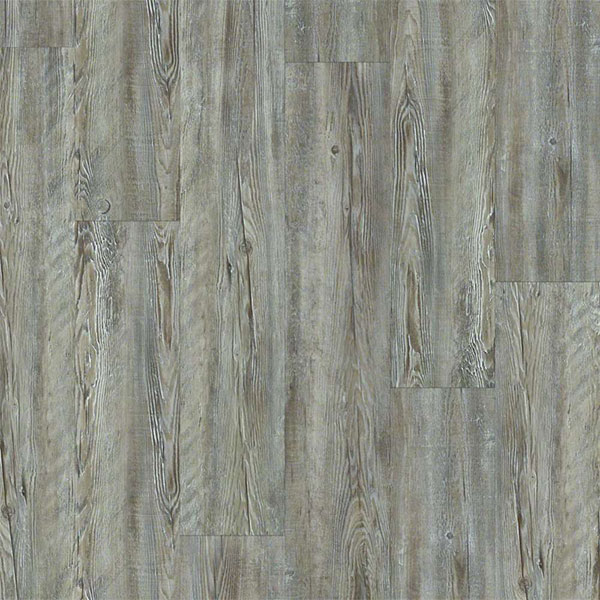 Weathered Barnboard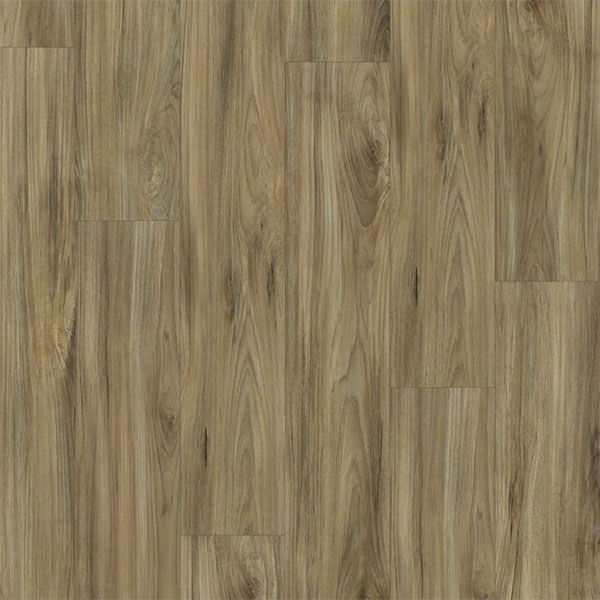 WHISPERING WOOD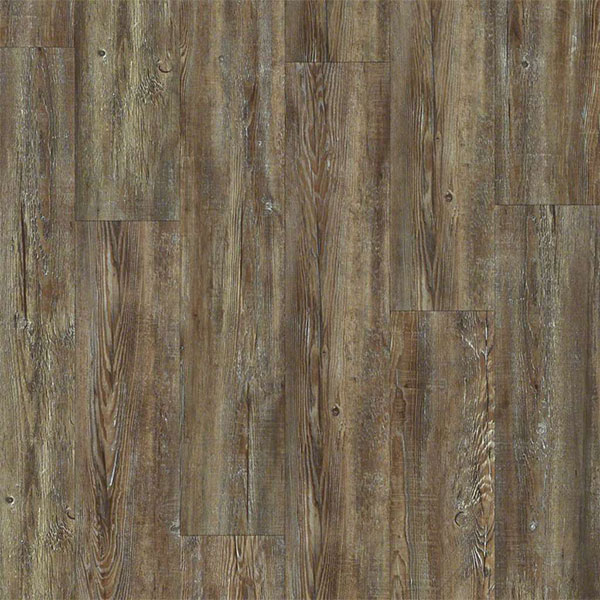 TATTERED BARNBOARD
Luxury Vinyl Plank (LVP) and Luxury Vinyl Tile (LVT) has grown in popularity over the years. Technology has given manufacturers the ability to make flooring that looks indistinguishable from hardwood and tile. Not only that, most Luxury Vinyl is 100% waterproof, which makes it a great choice for any area of your home. Not all Luxury Vinyl is created equal though. It is important to know what you're getting before you overspend on an inferior product. Let's look a little closer…
What is LVT/LVP?
Similar to Laminate, Luxury Vinyl is constructed in layers. The top layer is called a wear layer which is usually made of a thin, clear plastic which helps protect the surface from scratches, stains, and fading from UV rays. The next layer is the design layer which is a high definition picture of the material you are trying to replicate. Under the design is the core layer which is usually made of different moisture proof materials (we'll discuss the differences below). Finally, there is a backing layer on the bottom which adds extra protection from moisture, mold, and mildew. Some laminates also come with an attached padding to help with comfort and sound.
What are the benefits of Luxury Vinyl?
Waterproof – Most Luxury Vinyl is 100% waterproof. However, keep in mind that this applies to the product itself. This doesn't necessarily mean the water cannot seep between the seams.
Installation – Luxury Vinyl is much easier to install than hardwood or tile. This makes it a great choice for a do-it-yourself flooring project.
Cleaning – Luxury Vinyl is very low maintenance. You can use a broom, vacuum, or any cleaner designed for Luxury Vinyl.
Durability – Luxury Vinyl extremely durable, especially when it comes to scratches and dents. However, take note that the thinner the wear layer, the less durable the product.
Versatility – Luxury Vinyl can be installed over most solid and level surfaces, thus eliminating the need to tear up your existing flooring. It can also be installed virtually anywhere.
Things to consider…
Wear Layer – The wear layer is what protects the design. Wear layers are measured in "mils", not to be confused with millimeters. Most often, you will see 6, 12, or 20 mil wear layers. We recommend a minimum of 12 mils for residential use. If you have pets or an active family, you may want to go up to 20 mils. Commercial settings will often need more than that.
Floating or Glue-Down Installation – Luxury Vinyl is designed to either be glued down or "floating" (aka drop-and-lock). Floating is a better choice if you are doing your own installation since it is easier to install. Also, depending on the condition of the existing surface, floating installation requires the least amount of preparation and can hide small imperfections. Glue-down installation is a better choice for high traffic or commercial settings. Another benefit of glue-down installation is that damaged pieces can usually be easily replaced.
Core Layer – Traditional glue-down LVP and LVT feature a stable vinyl core that allows it to remain flexible but sturdy. There are 2 basic core layers of floating Luxury Vinyl, WPC and SPC (also known as Rigid Core). WPC stands for Wood Plastic Composite. WPC usually features a thicker core, which is not necessarily better, but it allows a better visual effect and deeper embossing. WPC offers a sturdy core, but a little more cushion than SPC. SPC stands for Stone Plastic Composite and is virtually indestructible. While these are thinner than WPC, they are more dimensionally stable and dent resistant. However, due to the hardness of the core, you won't get as much of a cushion underfoot nor the HD visuals that are possible with WPC..
LVP and LVT is becoming the hottest flooring type on the market. But with so many choices out there now, it is important to know that you are getting what you pay for. Just because it looks like high quality doesn't mean it will perform as such. While some stores are happy with selling you just about anything, we at Columbia Floor Source, we strive to let our customers know exactly what to expect from their purchase before they commit.